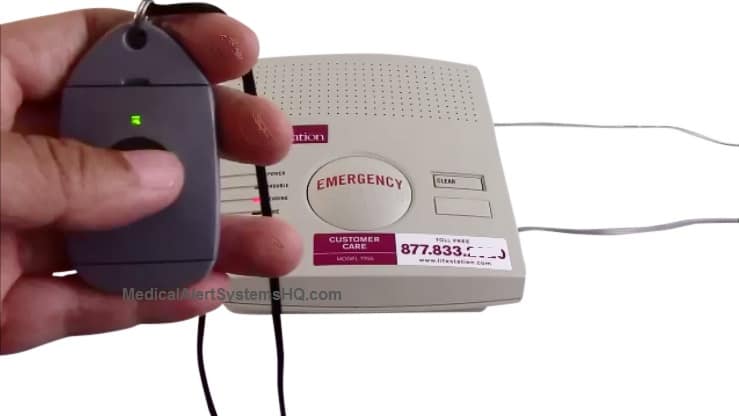 Senior alert systems allow senior citizens to continue living independent lives by enabling them to quickly ask for help should emergencies occur. As a person ages, he or she becomes vulnerable to accidents such as falls that may incapacitate them and prevent them from getting help. An emergency alert or medical alert system at home allows seniors to send out an alert with a touch of a button. These systems have saved lives in many cases of emergencies.
These systems can be roughly divided into four main categories. We will describe each of them briefly so that you can decide which one best meets your needs.
Senior Medical Alert Systems (Monitored)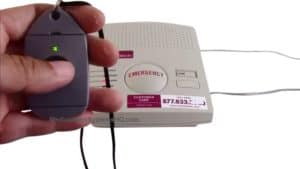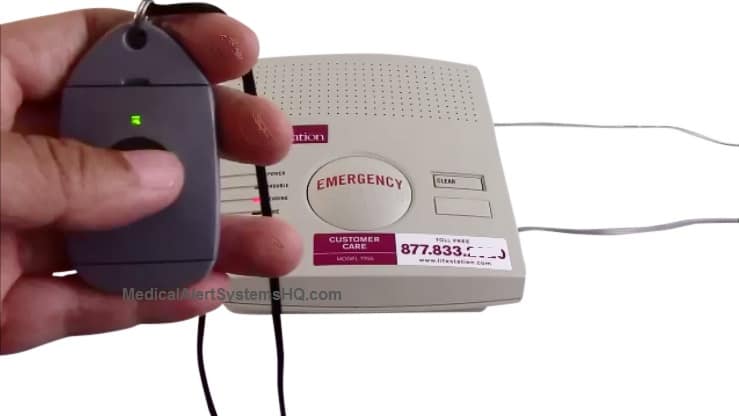 Monitored medical alert systems connect users with a 24/7 monitoring center when they push the alert button. You may have heard of it as a Life Alert or LifeStation system.
The alert button usually comes in the form of a necklace button or a wristband. Seniors can speak to the dispatcher so they'll know the nature of the emergency and send the appropriate help. This is the best system to choose if the user is at high risk of falling or have a serious medical condition in which immediate medical attention can spell the difference between life and death.
These systems are connected to the monitoring center via landlines, which are still the most reliable way of sending out an alert. If a landline is not available, the system can connect with the center via Voice over Internet phone services (VoIP).
If the senior does not have a home phone line anymore, there are newer monitored medical alert systems that work through a cellular phone connection. With most medical alert systems, there is also the option for automatic fall detection.
In addition, some medical alert companies like Medical Guardian also offers add-on activities monitoring services. Their Family Guardian system allows the users to set alerts to be sent to family members or caregivers for occurrences of events like getting out of bed in the morning, or going to the kitchen at lunch time.
In order to have a monitored system at home, you will have to pay a subscription fee to defray the cost of the monitoring center's services. Basic systems are available that costs less than $1 a day. In exchange, you have peace of mind for your lived one since you know that emergency help is just a few minutes away. Check out the top medical alert companies here.
Medical alert systems are often referred to under the label of "life alert systems." We have a list of top life alert alternatives listed here.
Non-Monitored Alert Systems
These senior alert systems work in the same way as monitored alert systems described above, but instead of an alert being sent to a center, the system calls a designated person, i.e. a relative or neighbor, or 911. When the recipient picks up, a recorded message is played that tells them there is an emergency so they can respond. Some non-monitored systems like the Freedom Alert will facilitate two-way conversations.
While this type of system does not incur any recurring costs, the disadvantage is that there is less dedicated monitoring. For example, the person to whom the call is sent may not be available or not pick up at once. Nevertheless, users should still be able to access 911 for help. If budget is a concern, non-monitored systems are a cost-effective option for ensuring the safety of an elderly family member. For a comparison between monitored and non-monitored systems, check out our guide here.
Mobile GPS Alert Button Devices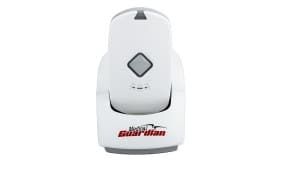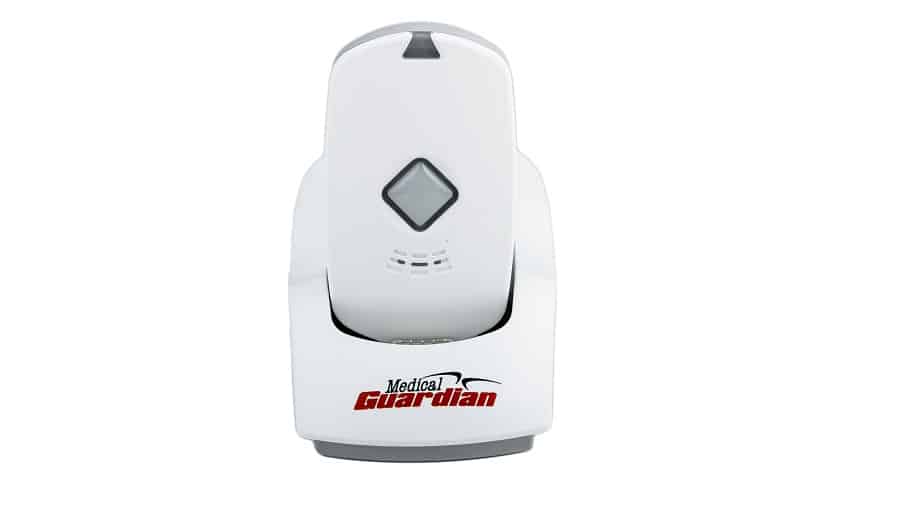 While the first two systems are designed to work only within the user's home, these mobile alert devices allow the user to call for help when they are on the move. Many are designed for both in and out-of-home use, and they usually come in the form of a necklace pendant.
These mobile alert pendants are worn on the user's person and use GPS technology to allow the monitoring agent to determine their location accurately and quickly. Thus, if the user suffers a medical emergency while outside their home, they can press the button and help will be dispatched even if they cannot say where they are.
The mobile alert device may also come with features such as speakerphone functionality that allows the user to talk with the operator or dispatcher. Some mobile devices also include a fall detector that uses sensors to detect when the user has suffered a fall. Of course, since these devices are essentially monitored systems, you may need to pay a subscription fee as well as an activation fee before you can use them.
Caregiver Call Button Systems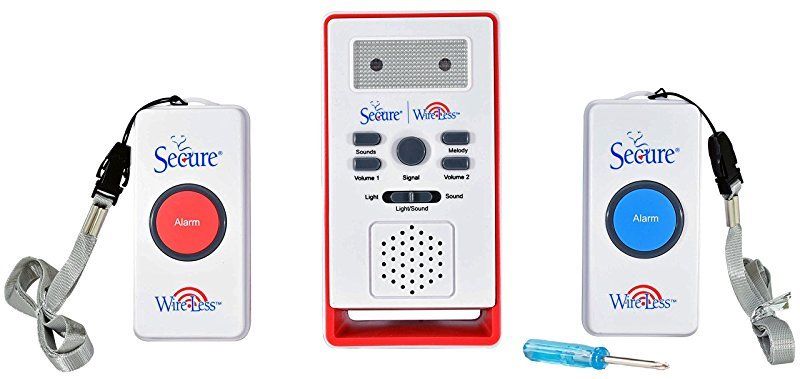 These caregiver call button systems allow the user to quickly send an alert to a nurse, caregiver or household member in case of an emergency. Unlike the above systems, this system is meant to work only when the responder (eg. caregiver) is in the same home as the patient. The system essentially consists of a call button that the user carries on their person and a receiver/ pager carried by the caregiver or household member. The two components are connected using wireless technology. Here is an example of a wireless caregiver call button.
These wireless devices are basic alert systems with limited functionality and range. For example, they do not have two-way communication features so the user cannot talk to the caregiver. Also, the caregiver needs to be close-by at home or in the same area with the senior.
Despite the limitations, these caregiver call buttons are known to be effective in ensuring that the user can summon nearby help if they suffer an emergency. And they are easy to use, which is an important consideration for many elderly users who may not want to spend time learning to navigate a more complicated system.
When choosing a good senior alert system for yourself or your parents, take time to reflect on what your primary requirements are. Once you are clear, it makes it easier to determine the best type of system to choose. After installation, remember to test the system out regularly. To learn more about the top medical alert systems, check out our reviews here.