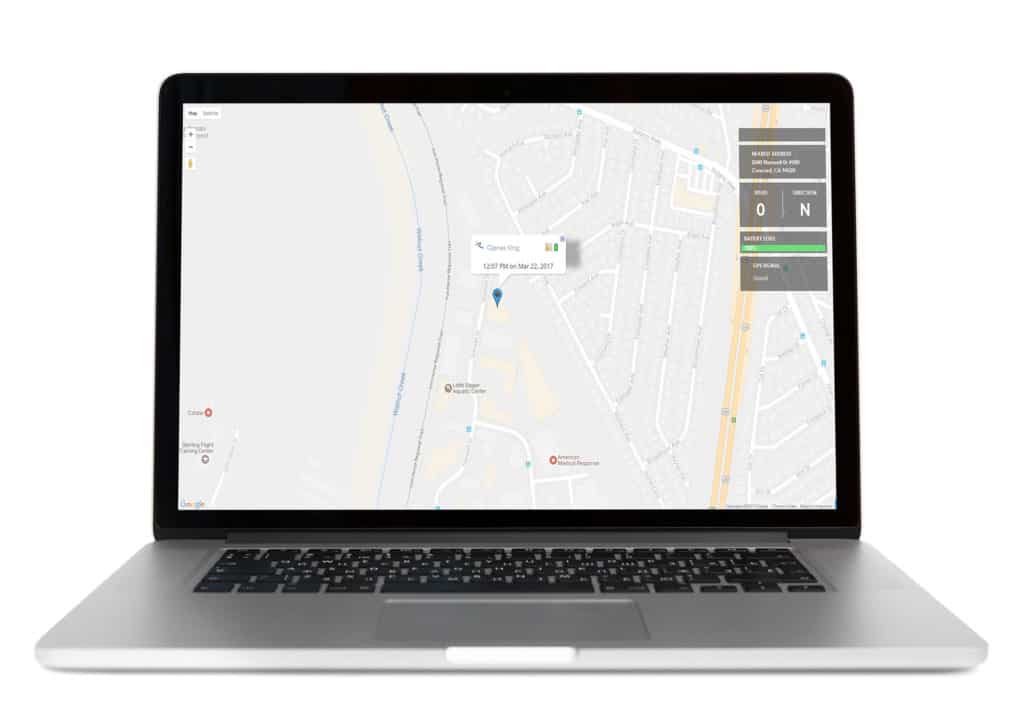 Bay Alarm Medical has introduced Caregiver Tracking for its mobile medical alert system with GPS customers. This allows children, relatives and caregivers of the mobile alert device user to conveniently keep track of their loved ones' locations through an online password-protected portal. Email and text alerts can also be set up so that caregivers can tell if the senior or system user has moved outside an area.
Read the full Bay Alarm Medical Review >>
What is Bay Alarm Medical's Caregiver Tracking Service?
Bay Alarm Medical's Caregiver Tracking Portal is an add-on service available to subscribers of their Mobile Medical Alert with GPS device.
With Bay Alarm Medical's Caregiver Tracking Portal, family members and caregivers will be able to get into a password secured online dashboard to check the senior user's current location. They will also be able to see the user's location history. This is based on the GPS information transmitted from the mobile medical alert button unit.
In addition, through the online dashboard, family members and caregivers will be able to set-up email or text alerts letting them know if their loved one has left a certain area. This is known as geofencing.
Customers should keep in mind that the service will work only if the mobile medical alert device is charged up and with the senior user.
Caregiver Tracking is currently priced at $4.95 a month. More information is available when you call them at 1-855-397-9964.
Disclosure: We receive referrals commissions for purchases made (details).
Caregiver Tracking Benefits
This Bay Alarm Medical Caregiver Tracking portal service offers the senior's children and caregivers additional peace of mind. Many times, we worry about how our parents are doing when they are not in their own home. This service will allow us to figure out early on if something out of the ordinary has happened and pro-actively check on our loved ones.
For family members and caregivers of seniors with Alzheimer's Disease, dementia and mild cognitive disorders, this feature is especially helpful. The incidence of elderly patients of these diseases who have wandered away and cannot find their way back is not insignificant. There have even been cases where seniors have gotten lost in deserted areas and suffered dire consequences as a result. If the senior has injured himself or herself, the earlier that we are able to locate and find them, the better their chances of full recovery.
Overall, this is an innovative and useful service by Bay Alarm Medical. We definitely applaud the use of technology to enable seniors to live independently while helping them keep safe.
 
For additional medical alert systems that provide greater monitoring capabilities, check out our post Enhanced Medical Alert Tracking Offers Early Signals Of Emergencies.