A Philips Lifeline medical alert system review video is now available. Whether you are looking at medical alert systems in general, or specifically interested in the Philips Lifeline brand, this video demo could offer lots of practical pointers. This video demonstrates Lifeline's standard home communicator unit and help button. It puts the configuration to the test with detailed footage you will unlikely find elsewhere.
The video starts off by showing viewers what's included with Philips Lifeline's standard home medical alert system package. It explains how the base communicator unit and help button work together. Through 2 live test calls, viewers can gain insight into the quality of equipment and support provided by Lifeline. One of the test calls specifically tested the waterproof nature of the button.

This particular Lifeline medical alert communicator unit worked through a land telephone line. Besides, Philips Lifeline also offers upgrade options like a communicator unit that connects through a cellular network, an auto alert button, and GoSafe – a unique hybrid home and mobile medical alert system. While the video does not go into much details for each of these options, it includes easy-to-understand preliminary explanations about them.
Interested readers can refer to other Lifeline or medical alert reviews on this site for more details. They can also compare Philips Lifeline's products with offers from other medical alert companies, and pick the best fit for their needs.
To learn more, check out the full Philips Lifeline Medical Alert Review on this site.
Photos From The Lifeline Review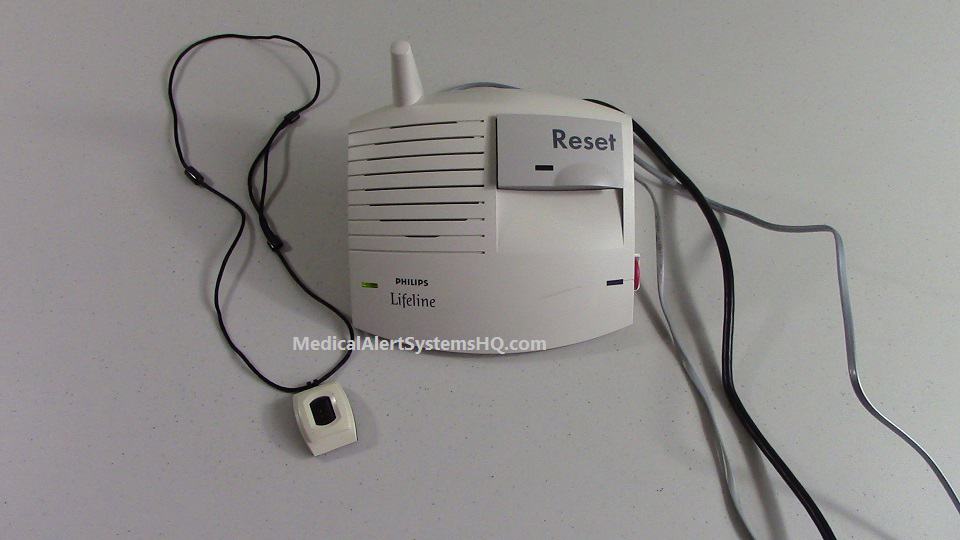 Above: The Philips Lifeline home communicator unit (medical alert console) and help button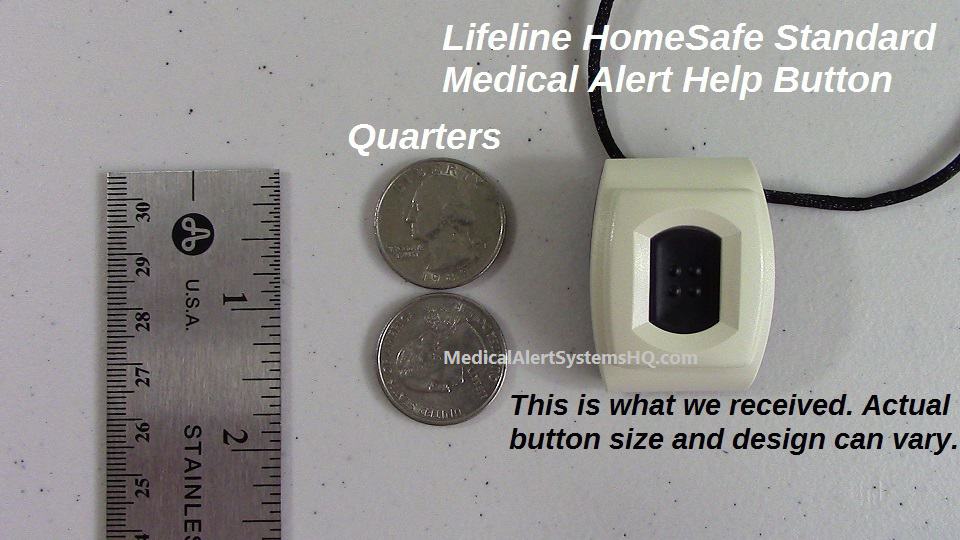 Above: Lifeline help/SOS button. This one is worn with a lanyard.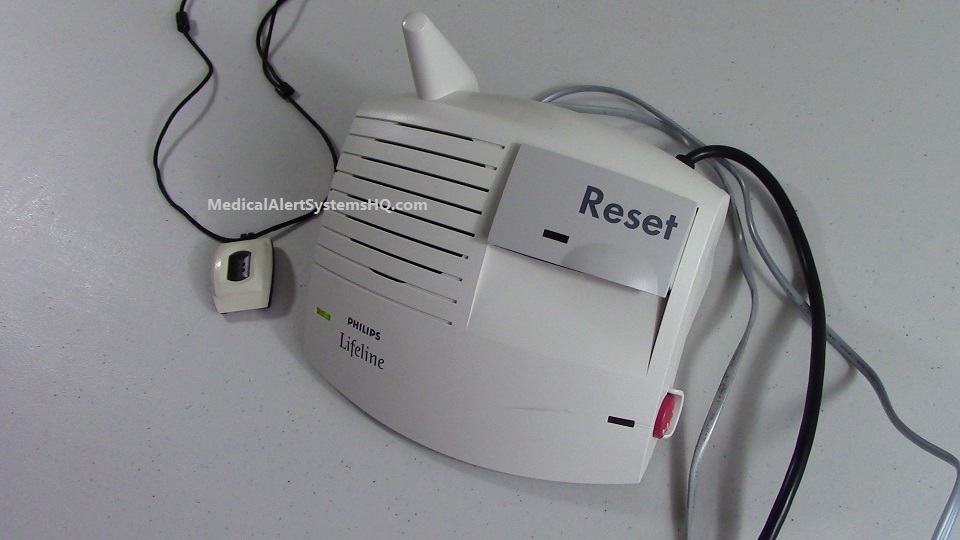 Above: Lifeline's communicator unit viewed from the side. There's a red help button.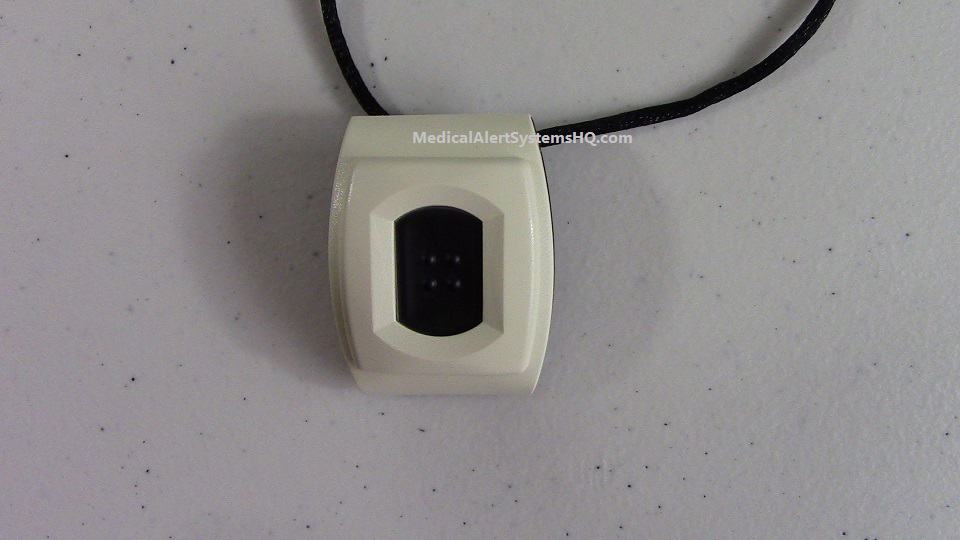 Above: Close-up view of Lifeline's home medical alert pendant. This was what we received.