We have a Great Call Splash Mobile Urgent Response Device video available on this website. If you are interested in GPS mobile medical alert devices that can be used while outside the home, this is a great video to check out.
Disclosure: We receive referrals commissions for purchases made (details).
On the video, viewers can see how the Great Call Splash works through actual test calls. The video goes over what was included in a Great Call Splash device package, and how to get it to work. Compared to other mobile alert device options on the market, the Great Call Splash is well-designed with proper light indicators to show its readiness status.
The video review clarified various aspects about a subscription's included cellular service. It also highlighted the various bundled options available. There are 3 plans to choose from, from basic monitoring service, to premium/advanced options that include sharing of user profile data like the user's GPS location, nurseline help and auto fall alert detection.
One point of interest for seniors and other users is the device's water-resistant capabilities. A lot of falls happen in wet and slippery bathroom and shower areas. While earlier versions of the Great Call mobile alert device were not water-proof, the current version known as the Splash is IPX7 rated. That means it is waterproof for use in showers (up to 3 feet and 30 min). On the video, viewer can catch an automated test call made after the pendant has been submerged in water.

Great Call Splash monitoring operators are trained emergency dispatchers. Watch this video where John Walsh from America's Most Wanted describe how an operator was able to help a family during a hurricane: How Great Call's Monitoring Help Saved A Family Before 911 Could
If you are comparison shopping, you may want to check out the Bay Alarm Mobile Medical Alert Device Video. The Bay Alarm Medical device is similar to the Great Call Splash.
You may also be interested to check out other Mobile Medical Alert Systems or Great Call Cell Phones with Medical Alert Features
Check out the Medical Alert Systems Videos section.
Photos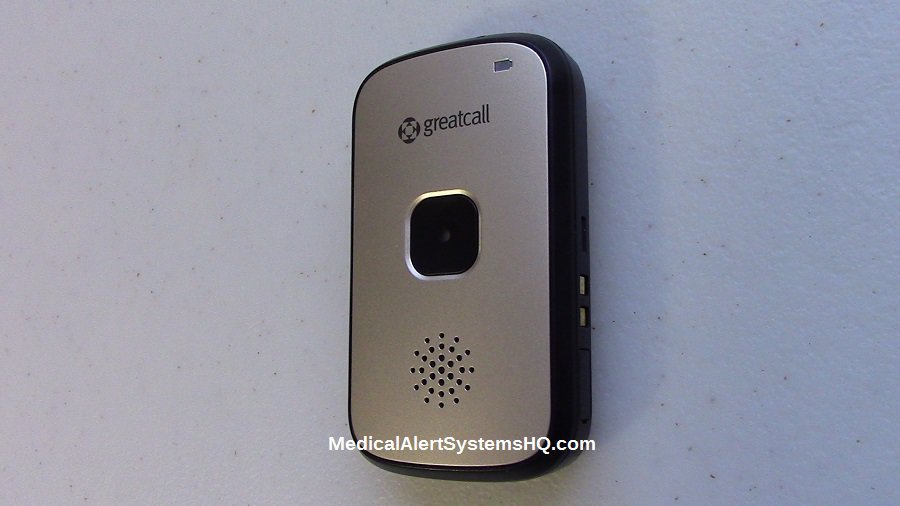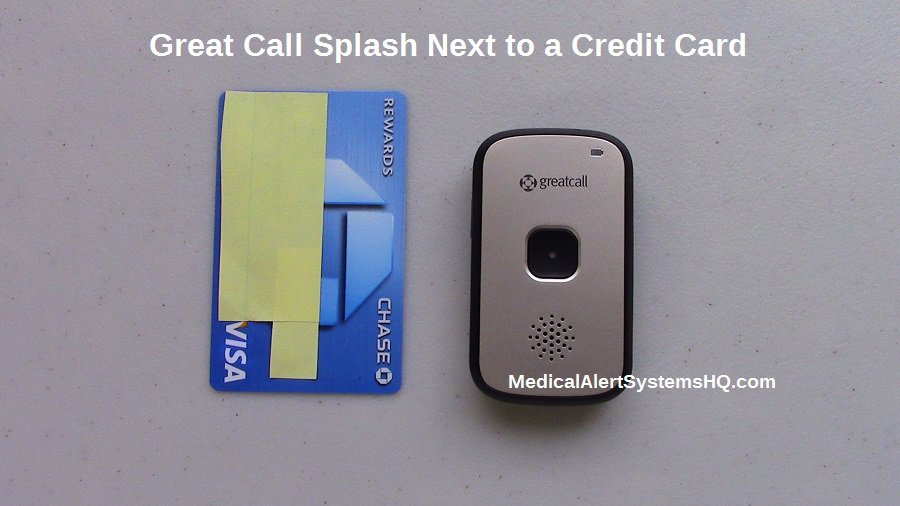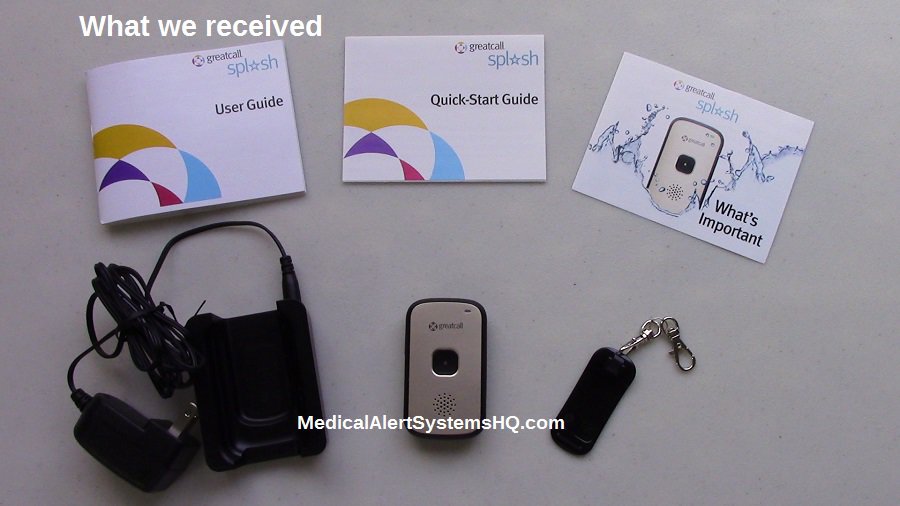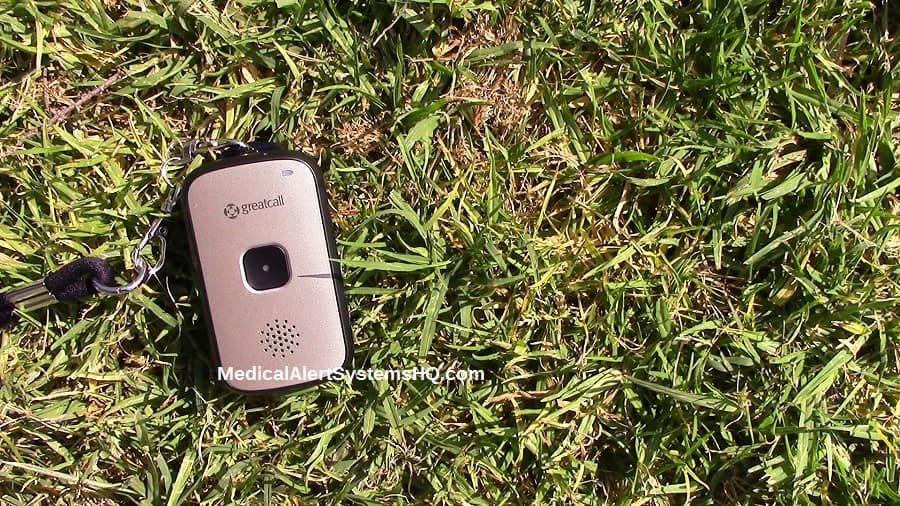 Disclosure: We receive referrals commissions for purchases made (details).

Want to learn more? Check out the full Great Call Splash Review >>
Check out other Mobile Medical Alert Systems or Great Call Cell Phones with Medical Alert Features