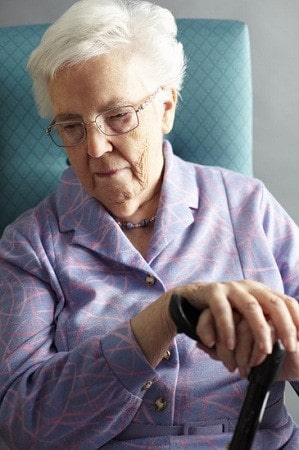 According to a study published in the Journal of Neurology, Neurosurgery, and Psychiatry, feeling lonely, as distinct from being alone, leads to a higher risk of having dementia later on in life.
Researchers observed more than two-thousand people who have been living on their own and did not have any signs of dementia for three years. They studied the long term well-being of the subjects.
All of these subjects are also participants of the Amsterdam Study of the Elderly (AMSTEL), which focuses on the risk factors of dementia, depression, and very high death rates among the elderly. The lead author of the study is Tjalling Jan Holwerda from the Department of Psychiatry, ARKIN Mental Health Care Amsterdam & Vrije Universiteit Medical Centre Amsterdam.
At the beginning of the study, forty-six percent or one thousand and two participants were living independently. Half of them were not married, and about three out of four participants claimed that they were not receiving any social support. Nonetheless, only about one in five participants claimed to be lonely. That was below twenty percent, or four hundred and thirty-three participants.
Of all those who lived on their own, about 9.3 percent (or one out of ten participants) had dementia after just three years. On the other hand, of all those who lived with other people, only 5.6 percent (or one out of twenty participants) developed dementia after the same timeframe.
As for those who said that they felt lonely, over twice as many of them began to suffer from dementia after three years, compared to those who said that they did not feel lonely.
Such results state that feelings of loneliness can independently contribute to the development of dementia.
The researchers also agreed that dementia associated with feelings of loneliness and living alone was not objective. Instead, it was the absence of social attachments that increased the risk of cognitive decline.
In addition, they have found out that loneliness can affect memory and cognition as both are no longer used on a regular basis. Likewise, loneliness can be a sign of early dementia, a behavioral manifestation of cognitive issues, or a sign of undiagnosed cellular brain changes.
Are you concerned about the subject of dementia? You may also want to check this article: Link Between Dementia and Mid-Life Obesity Found.
Related
How Medical Alert Systems Can Help Alzheimer's & Dementia Patients