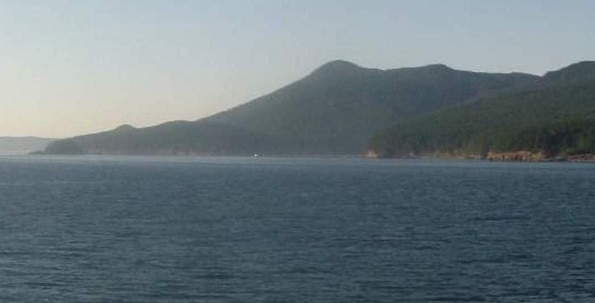 As we know, medical alert systems help seniors lead independent lives, even when they are on their own away from family. For retirees, living on the San Juan Islands off the Washington coast can be delightful. There is ready access to amazing landscapes, shops, restaurants, and a comfortable climate. However, it is a remote place and many retirees live on their own away from family. One consideration is the difficulty in getting help when medical emergencies strike.
Thus, many San Juan Islands seniors who live on their own subscribe to a medical alert system in case something happens. In addition, many also have a membership to an "AirCare" type program, whereby a nearby hospital will provide air medical transportation in serious emergencies.
Things got bad earlier in Nov this year when San Juan County lost its phone service due to an underwater fiber optic cable breaking. This disrupted residential land line, cell phone, VoIP and internet services, for as long as 11 days. Even the 911 service was hampered.
Against this background, the San Juan County Dispatchers went beyond their call of duty to reach out to elderly residents to check on them, and to let them know that their medical alert systems would not be working as the phone service was down. In addition, the dispatchers also set-up a daily call list to contact elderly residents who wanted to be called on. They already have an initial database to work on, based on seniors who had called on dispatch services in the past.
To ensure that they reach out to the majority of senior medical alert users, the San Juan County Dispatchers contacted both Philips Lifeline and Connect America. Apparently, most San Juan residents with a home medical alarm system use the Lifeline service. Unfortunately, Philips Lifeline was unwilling to co-operate, citing HIPAA regulatory issues. According to this article, the request for customer information was not against HIPAA regulations, as no medical information would have been transferred.
Connect America, however, was fast in providing a customer list, and this facilitated the personal check-in calls to their customers.
Said Robin DeLazerda of the San Juan County Dispatchers, "We touched base with many who were so grateful that we cared, many who reside alone and have no family nearby. It was the heart of what we do and people should know that if they are a lifeline customer, during outages, they are on their own. A kudos to Connect America, Melissa Pearson (employee and her supervisor) Linda Parker who were amazingly fast in getting us their customer list." Source: sanjuanislander.com
Related articles: