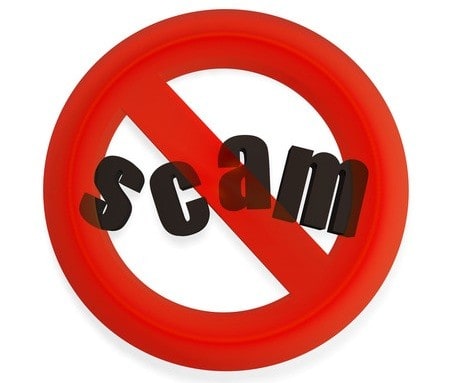 A scam that offers free medical alarm system targets senior citizens into giving their credit card and financial information. Residents of Michigan, Illinois, Wisconsin, New York, and Missouri, and other states have reported to have been receiving robo-calls from telemarketers posing as people connected to companies that offer safety monitoring systems.
July 2015 Update: LifeWatch Sued By FTC and Florida Attorney For Misleading Robocalls.

Nov 2014 Update: $23 million medical alert scam busted by FTC.

Oct 2014 Update: While news of this scam has wound down, other medical alert scam is making its rounds. This time, fraudsters are using the AARP name. Check this post for more information: "AARP" Scam Targets the Seniors and Elderly.
Legitimate and popular companies like Life Alert, LifeStation and Bay Alarm Medical have all posted alert warnings on their website that their company name has been used to defraud unsuspecting consumers. The Better Business Bureau (BBB) and state Attorney General offices has been receiving reports and complaints on this scam and posted public warnings. Companies call use generic and actual company names like Medical Emergency, Life Alert USA, LifeStation, First Alert Company, Lifewatch, Senior Safe Alert, Senior Safety Alert, and Emergency Medical Alert Systems.
What The Scam Is About
The first red flag that a senior citizen has been targeted is understanding how the robo-calls are made. Robo-calls are automated phone calls made by auto-dialers. In this scam, they will play a recorded message to fish for seniors who respond after picking up the phone. The call begins by playing a message that say that the senior citizen has either won a free medical alert system, or a family member has ordered and paid for one on their behalf. The message will then ask the person who is receiving the message to press 1 to learn more.
Almost all legitimate medical alert companies do not make automated outbound phone calls in the manner described above to prospects. For example, Life Alert has stated on their website that they do not make cold calls to consumers. Quite a few senior citizens have reported that they have been getting calls several times from different companies, all with the same offers.
The goal of these unsolicited telemarketing calls is to gather important credit card and bank account information, so that the scammers can deduct the charges through them. Some victims were also asked for their social security numbers, which brings about risks for identity theft.
Red Flags To Watch Out For
Consumers are forewarned of the following red flag scenarios to watch out for:
Senior citizens have to be wary about receiving calls saying that they have either won a free medical alert system or a family member has signed them up for a medical alert system service and paid for it. They are then asked to "Press 1" to respond.
The call is being made to confirm shipment details. Though the device has been paid for but the handling charges, including the initial monthly service charge have to be paid and would be shouldered by the recipient. A live person will ask for the credit card and other financial information.
Telemarketers usually use the "scare tactics" that a senior member of the house is vulnerable to being trapped all alone at home without any option of calling for help.
The telemarketer will convince the senior citizen to take action immediately since the offer is good only for a limited time. They will go to the extent of name dropping reputable organizations as having endorsed their products and services.
What Seniors & Family Members Should Do
If you are currently shopping for a medical alert system for your parents, or you are shopping for one for yourself, order it through the company's official website or through the toll-free number advertised.
Warn your parents or grandparents that this scam is going around and not to respond to the automated message.
If you have not requested for information from a legitimate medical alert systems company, hang up if you hear an automated voice message announcing that you have won a free medical alert system or a family member has ordered a system on your behalf. Then, check with your loved ones if they have ordered one for you.
If the caller tells you that the medical alert device was ordered and paid for a family member, ask for the name of the company and verify with that family member. The telemarketer would be evasive and might say that their policy is not to divulge any information. Do not hesitate to hang up. You can always call the company back if their business is legitimate.
Do not immediately give your address and bank account information. The caller might even go to the extent of asking your Social Security Number. Do not, in any way, give out pertinent personal information unless you have verified the legitimacy of the call.
Do not fall for their "scare tactics".
If they tell you that some organizations recommend them, take the necessary step of verifying with that particular organization if they are aware of such claims.
You can ask probing questions, like what number you can use to call them back or their physical address, or even details of the offer. Tell them that you need the offer to be in black and white so you can study them first before committing. If the telemarketer becomes evasive and insists that it is a one-time offer, then just hang up.
Before you do business with any company, verify their authenticity with the proper agencies.
Lastly, consumers are forewarned to be wary of the modus operandi by unscrupulous scammers. They should just hang up when they receive robo-calls. If a telemarketer talks to them, ask for their company name, physical address, and contact number. If the caller refuses, just hang up.