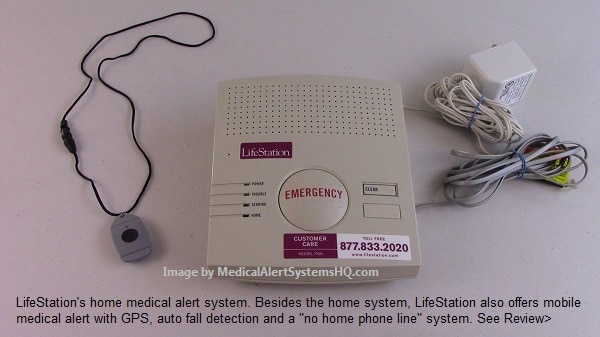 Getting a medical alert system at home is a decision that sometimes becomes delayed because we are not sure if it would really be useful. Like insurance, it is one of those things that we spend money on, not knowing if it will yield a positive return. In fact, seniors or their children usually purchase medical alert systems with a secret desire that it will not be put to use in.
If we ponder carefully, at some point, the risks of not having a one-click medical alert help button could outweigh the costs of getting a system set-up at home. In this multi-part series, we will look into some of the top signs that it's time to get the product.
Reason #1: Living Alone And Getting Physically Weaker
For seniors living on their own and experiencing a decline in their physical condition, wearing a medical alert button with 24/7 live monitoring is a valuable help. It is a fact of life that we tend to get weaker as we age, especially after we hit our seventies. Increasing body weakness and difficulties in balance and walking add to the risk of falling.
With loved ones faraway or at work, it may be difficult to contact them and get their attention when it is needed most. Even seniors with an active social network of senior friends will likely find having a professional monitoring service more reliable in case of emergencies. Falls can happen at any instant and we can't count on our friends being available to help 24/7.
Personalized Service
In addition, professionally trained monitoring dispatchers can sometimes add valuable expertise to the emergency rescue experience. They could provide additional assistance beyond what a 911 operator is expected to do. One user of the Great Call device described how she had fallen at a gym and clicked on the alert button. To fully help the fallen senior user, the trained monitoring operator hosted a conference call that included the operator, the user's doctor, caregiver and significant other. Together as a group, they were able to figure out a customized course of action to move her and help her.
For most seniors and their children, living alone and getting physically more vulnerable is the main reason for thinking about the product. If you and your parents are already suffering from conditions that have the potential to increase the risk for falling, fainting, limit movements or become disoriented (eg. conditions like diabetes, arthritis, high blood pressure or mild cognitive disorders), these are reasons that others have gotten a medical alert button.
For further discussion regarding medical alert or personal emergency response systems for seniors, check out the next article in this series 2 Signs It's Time To Get A Medical Alert Button.
To learn more about medical alert systems, check out the An Introduction To Monitored Medical Alert Systems guide. If you are interested in checking out what the top companies offer, visit the Medical Alert Reviews section.