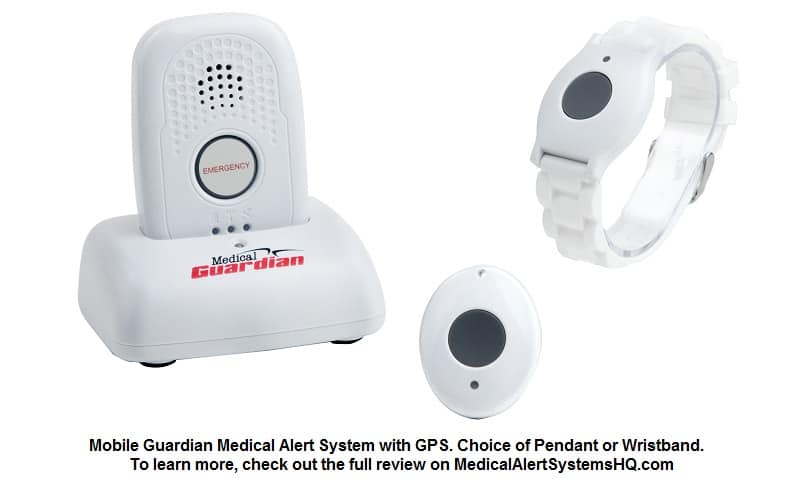 In this post, we will look into a few examples of how Medical Guardian's Mobile Guardian system has provided protection to seniors living on their own. This mobile emergency button device can be used both at home and away from home.
Severe Chest Pains
Carolyn, a 65-year old from Houston, TX was having respiratory issues and wanted to make sure someone would be there to assist her immediately in case of emergencies. As an active person, she chose Mobile Guardian out of the Medical Guardian product line as it offered protection both in and out of her home.
Less than two months after she her service, Carolyn was home alone when she began having chest pains. She promptly pressed the SOS button on her Mobile Guardian and quickly connected to Danielle, the monitoring center operator. EMTs were dispatched right away.
Danielle the operator proceeded to call Carolyn's emergency contact numbers. Once Danielle was done, she got another call from Carolyn who said that she has already opened the front door for the EMTs. Danielle promised stayed with her until help arrived.
For the next several minutes, Carolyn kept going in and out of consciousness, but Danielle kept assuring her until EMTs arrived only a few minutes after. Hearing a friendly voice when you are in need is always reassuring.
Medical Guardian's live monitoring service ensures that their customers are helped when emergency strikes. While you can directly call 911, a 24/7 private monitoring service offers additional attention for their customers in need.
Related: Medical Guardian Real Life Customer Stories
"The best time to get a medical alert device is always today as you never know when an emergency strikes." Is that just sales speak? Perhaps so, but there have been numerous real life cases of seniors or other customers needing to press their help button within a short time of acquiring it.
Unexpected Stroke Symptoms
When 87-year old Jack and his wife Dorothy subscribed to Mobile Guardian, they were looking for protection just in case something unexpected occurred. Within six months, there came a real need to use their device.
Both of them were relaxing at home when Dorothy showed signs of a stroke. Jack immediately called for help and spoke to Michael. Within minutes EMTs arrived and transported them to the hospital, where doctors treated Dorothy.
Falling In The Bathroom
Here's one recent example with Ms. Edie of California. It was only two months after purchase when she had an actual need to press her help button. She had fallen backwards into her shower. Luckily, she was wearing her medical alert device and was able to call for help immediately. Help arrived in five minutes and she was brought to the hospital.
Ms. Edie suffered a broken pelvis and had to undergo rehabilitation to regain her strength and mend her broken bone. The injury could have been a lot worse if she had been unable to get help quickly.
Related: How a Medical Guardian Alert System Foiled an Armed Robbery
Medical Guardian is a top-rated medical alert company. Besides their classic home medical alert system, the company also offers a "no phone line needed" system and mobile systems that work both in and out the home. To learn more, check out our full Medical Guardian review. To speak with one of their Life Safety Consultants, please call toll-free 1-866-260-2696 (click to call).
Premium Guardian is another mobile GPS system offered by Medical Guardian. It comes in the form of a single button pendant that is worn inside and outside the home. Here are examples of how two senior ladies got the help they needed from a monitoring representative: Premium Guardian Medical Alert Saves Lives Just-In-Time.
Disclosure: We receive referrals commissions for purchases made (details).