While standard medical alert systems work for most our site readers, we often get inquiries on systems that can provide additional monitoring that provide early warning signals or for situations where pressing a button is not practical. For example, the elderly who are starting to show the symptoms of dementia may wander far from home and then can't find their way back. It may not occur to them to press their medical alert button and ask for help.
Or our elderly loved ones could suddenly come down with something in the night and do not have the wherewithal to click a button and ask for help. They could end up in bed for more than 24 hours, adding stress to their physical condition or miss out on important medication. Another common worry is what if they fall down, lose consciousness and are unable to voluntarily issue an alarm call?
Our senior parents might inadvertently meet with unforeseen circumstances. Fortunately, there are now advanced tracking services specifically designed to address these worries. You can now rest assured that your loved one has a means to alert you in case of emergency. Through these advanced systems, you will be able to get additional signals on how your loved one is doing and check if everything is alright.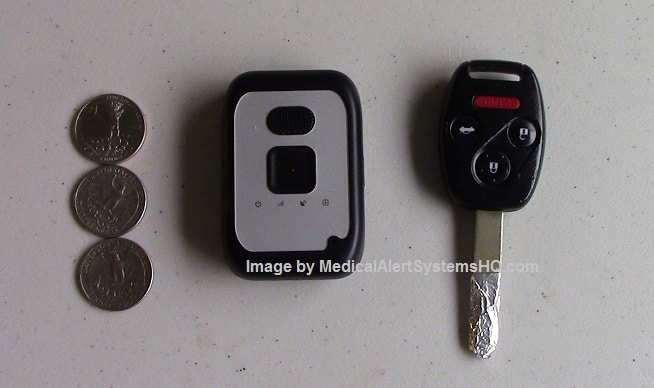 Bay Alarm Medical has raised the bar for mobile medical alert GPS devices by allowing for GPS information to be shared with caregivers directly through a password protected Caregiver Tracking portal. The primary function of Bay Alarm's mobile medical alert device is to allow senior users to activate an alarm call to the monitoring center from anywhere. The device has GPS locations tracking and will beam that information back to a central information depository.
With this mobile alert system, authorized users like yourself, other family members or the elderly's caregivers can access and monitor the GPS locations information of your parent. This is done by logging in to a password protected online dashboard. You can also set up text and email alerts so you will know if your elderly loved one has moved beyond a certain area. This is often referred to as geo-fencing – monitoring if the device holder has moved beyond a virtual fence.
To learn more, check out the our post here, or the full Bay Alarm Medical GPS mobile review.
Disclosure: We receive referral commissions for purchases made (details).
Family Guardian System with Activity Monitoring
 
Medical Guardian offers the Family Guardian system – a system that combines the standard medical alert system with an advanced activity monitoring system. This allows you to receive feedback about your loved one's daily routine activities, and if anything out of ordinary occurs, you will be the first to know.
Like any regular medical alert system, the Family Guardian system allows your loved one to press a button and ask for help in case of emergency. The Family Guardian system also provides feedback through multiple motion-activated sensors. The system provides a door sensor and two activities sensors. You get to decide where you want the sensors placed.
You may want to monitor the major activities in your mom's daily routine. It makes sense to put the sensors in her bedroom, in the kitchen, and in the front door. This means that you know when your mom wakes up, moves to the kitchen, or leaves the house to do errands.
Learn More about Family Guardian
You can customize the alert triggers based on your mom's daily habitual routine. For example, you can set-up a "wake and well" alert. When your mom wakes up and starts moving around, the system detects the motion and sends you, her caregiver or authorized system users an alert message to this effect. You can have data about as many as 15 varying situations, including "Out and About," and "Dining Time."
So if something out of the norm occurs, you or a caregiver will be informed. That provides early warning signals to check on any potential emergencies.
To learn more, check out our post: Family Guardian: Senior Medical Alert With Activity Monitoring.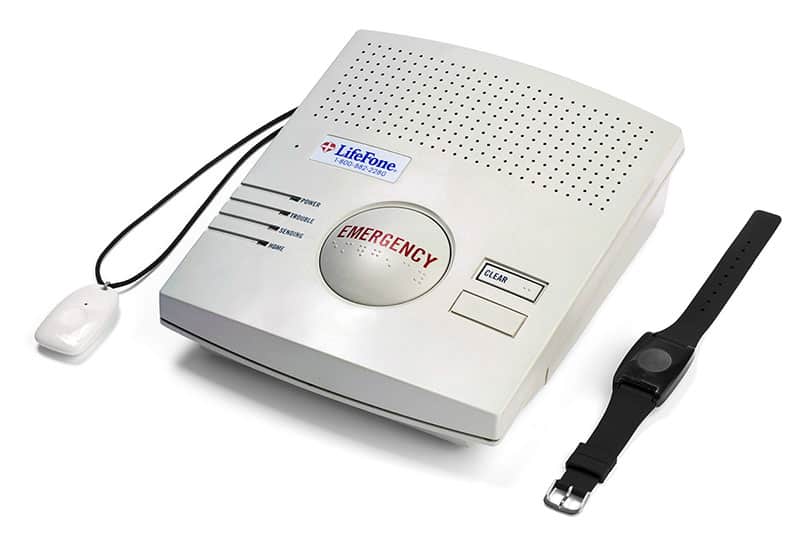 LifeFone's Activity Assurance service is an add-on feature to their in-home landline medical alert system. Activity Assurance offers an unobtrusive way to signal that your parent is safe at home each day. Each day, at a set time chosen by the system user, the medical alert base unit will sound a beep. If the beep is not responded to within a specified time gap (eg. 15 min) by pressing a button on the base unit, a monitoring agent will be notified to call on the system user to check on him or her. If something is amiss, this daily Activity Assurance check-in is a way to uncover it.
For more information, check Lifefone's website (Under Top Menu Products > Caregiver Tools), or call them at toll-free 1-877-352-1292. Disclosure: We receive referral commissions for purchases made (details).
Automatic Fall Detection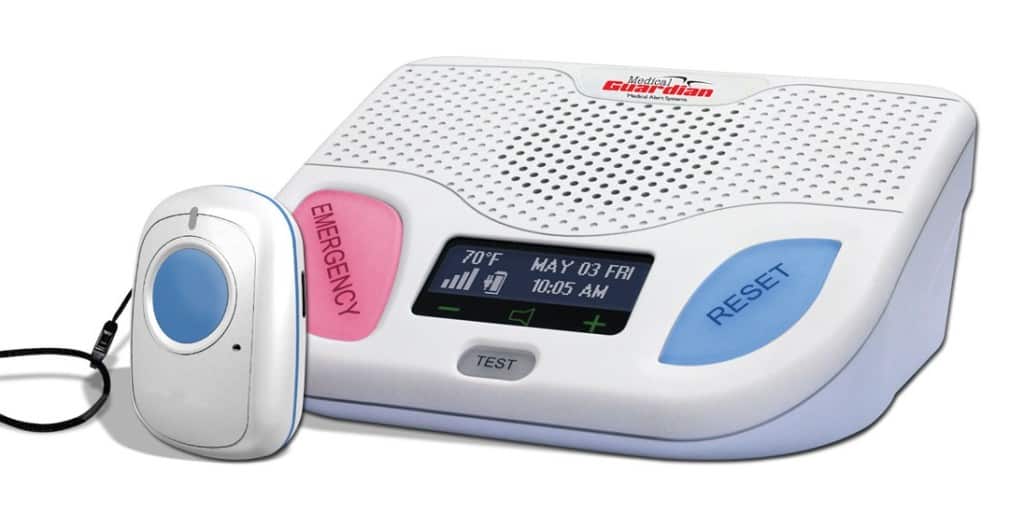 Although detecting a fall is not an early warning signal, automatic fall detection offers a way to send off an emergency alarm call when the user is unable to do it on their own. This is crucial when the medical alert user is physically unable to press on her button.
Automatic fall detection works through accelerometers that measure the change in speed of a person, thus detecting falls. If a fall is sensed, an alarm call will be sent to the monitoring center where a representative will follow-through and handle the emergency call accordingly.
To learn more, check out Medical Guardian or Bay Alarm Medical's fall detection buttons.
Conclusion
By using any of these helpful and innovative medical alert systems, you will be able to receive early signals of potential emergencies. The enhanced tracking and monitoring offers additional assurance to seniors and their families that potential emergencies are uncovered and attended to at the earliest possible.