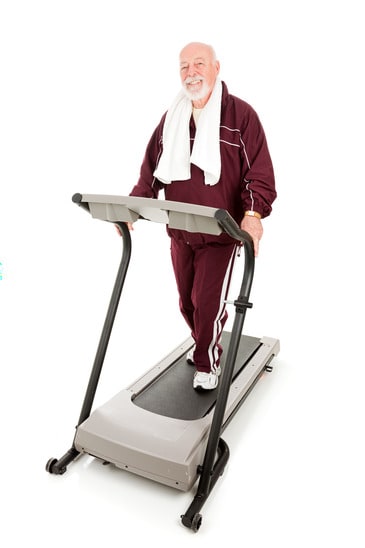 Lots of adult children of seniors find it difficult to persuade their parents to use a medical alert system. But depending on your parents' personalities and physiological conditions, it can be equally difficult to broach the subject of exercising.
Exercise can bring about various benefits, ranging from physical to emotional well-being. Here are some suggestions on what you could try to get your parents interested in exercising.
The first thing that you could do is find the perfect exercise fit to your parents' condition. Not everyone can be like Dr Charles Eugster, who was still doing body building exercises at 93.
Ask yourself whether he and/or she can handle walks, a short jog or maybe an aerobics routine? Before starting on an exercise program, experts often suggest consulting with a qualified healthcare professional to make sure your parents can handle the activities involved.
Do some research on fun ways to exercise. Local community organizations may offer free or paid exercise programs to help seniors. Or, if you have the budget, ask a specialist to create a fun, specialized and creative physical activity.
Related: 10 Physical Activities to Keep Seniors Moving
One of the greatest fears of seniors when it comes to exercise is that they might get hurt. Do your research and check-in with a healthcare professional that the exercise will be safe for your parents. Then, share your findings with your parents to assure them.
Joining them through the exercise could also help them feel secure and comfortable with it.
The next thing is to introduce to them the many benefits of exercise to their overall health. It may help if you tell them the exact benefits that are needed in their condition.
Once your parents start exercising, do make sure that they start the activity in a gradual manner so as to prevent stress or a shock to their bodies. When you get to observe that your parents are cooperating, encourage them further.
You can also study ways on how you can incorporate some exercises into their daily routines in order for them not to feel too occupied with the physical activity.
Related: Sitting Yoga Exercises For Hips Ankles And Knees
In fact, engaging them in healthy physical activities would make their everyday life more convenient. Exercise can lighten up their mood, improve their mobility and develop their strength.
Studies have shown that exercise leads to better physical and emotional health, as well as lower the chances of falling down. It may take some persuasion initially, but you and your parents could well receive long term dividends from them starting on an exercise program.
Related: Swimming Can Help To Prevent Senior Falls, Says New Study