Fraudsters using AARP's good name to get personal information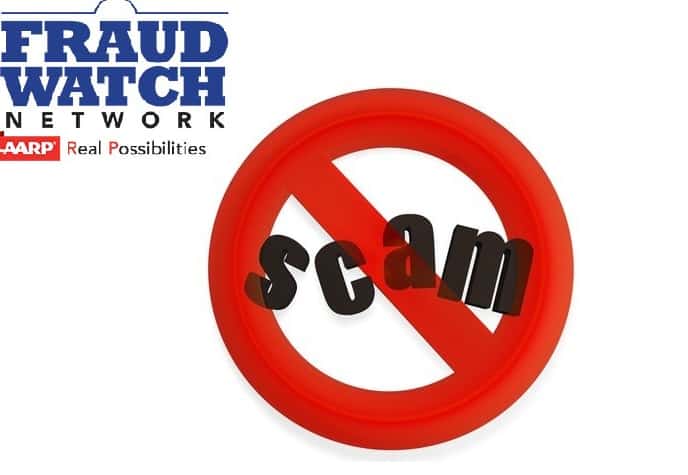 For the past year, there has been a medical alert scam going around where automated robo-calls to seniors indicated that they have won a free medical alert system, and asked for their personal information. More recently, there is a new scam that has started to make its way towards the direction of innocent seniors. This time, the scammers are using a trusted name – AARP.
Update: On Nov 13, 2014, it was announced that the FTC has shut down a major robo-call medical alert scam that had cost consumers $23 million. This is a different operation from the current round of AARP medical alert scam. In mid-2015, we are still hearing complaints that seniors are continuing to receive these scam medical alert robo-calls. In July 2015, the FTC announced its crackdown of LifeWatch's deceptive robocall practices. Please be vigilant.
The American Association of Retired Persons, or AARP, is widely known for providing service for the elderly. But now, dishonest people are taking advantage of AARP's ability to reach out to the elderly by means of fraudulent calls.
In Maine, USA, there are reports about residents receiving fraudulent calls from people that claim to be representatives of a medical alert system company. The residents reported that the callers were instructing them not to hang up and were offered a senior alert system provided by AARP. The said callers also stated that the residents were referred by a physician and if they signed up with the said program, they would receive $3000 in the form of grocery store certificates.
Another incident involving fraudulent AARP calls was reported in Nashville, Tennessee. According to the local WSMV Channel 4 news online, Jere McGarr, a resident from Hermitage, received a very suspicious call.
According to McGarr, the said caller offered him a free medical alarm device but would require some of his personal information for it to be mailed. Fortunately, McGarr did not fall into this trap. He asked for a call-back number but the caller faltered and gave him a faulty number.
Victims also reported that these callers informed them that if they claimed the device, it would be covered by their medical insurance. Upon verification, however, medical insurance companies did not pay for such devices.
Medical Alert Fraud Prevention Tips
There are ways to prevent these fraudulent calls. Firstly, understand that the AARP does not endorse or work with medical alert companies to provide services. Top tier medical alert companies do not randomly dial and sell to prospects either. So if any unsolicited caller is purporting to provide a home medical alarm system endorsed by the AARP, be extremely wary and do not be afraid to hang up.
Another approach is to ask for a call-back number, tell them that you will think about the offer, and you will just make a call-back regarding their decision. Ensure that the call-back number is legitimate. If not, report immediately to the local police department.
Never give out sensitive information such as your Social Security Number, credit card or bank information to a caller that you think is not legitimate and reliable.
To know more tips and information regarding these fraudulent phone calls, and how to prevent them, visit AARP's Fraud Watch network at http://www.aarp.org/fraudwatchnetwork. AARP has reported on these calls here and here.
If you are seriously researching for a good medical alert service, check out these reputable companies. There are phone numbers listed for each review. Be the proactive one initiating the call, for then you know who you are dealing with. Ignore the unauthorized phone solicitations.