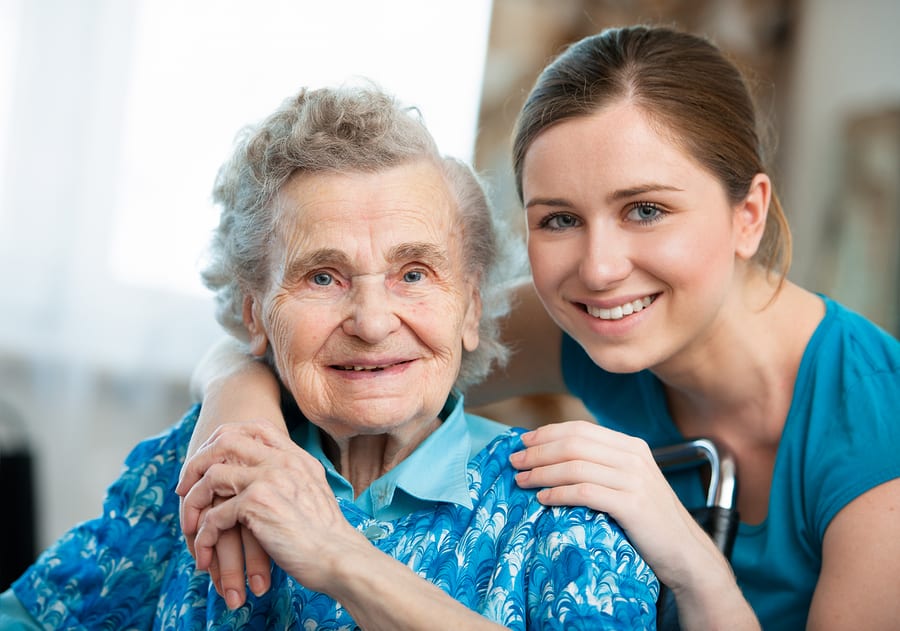 Medical alert systems can be helpful for Alzheimer's patients in a number of situations. These systems can assist senior patients in quickly getting connected with help should they fall down or meet with medical emergencies. Research has shown that Alzheimer's patients face higher risks of falling, even more so than the average senior.
In addition, as Alzheimer's and dementia patients advance in their illness, they become prone to memory loss and will sometimes wander about lost even in previously familiar areas. Some alert systems will help the patient's children and caregivers locate the elderly Alzheimer's and dementia patient in cases of "wandering incidents," to bring about a safe return. You can find a more thorough discussion in the How Medical Alert Systems Can Help Alzheimer's & Dementia Patients article.
Here are various systems to consider. Each have their pros and cons, so compare them and see which of their features appeal could be most helpful for you or your loved one's situation.
Medical Guardian
As a leading provider of medical alert systems in the US, Medical Guardian is spearheading the way in providing technologically advanced products that help senior enjoy independent living. For Alzheimer's patients, their auto fall alert and mobile monitoring systems are worthy of consideration.
Fall Alert Detection
Medical Guardian's
auto fall alert system
is a home-based system. The equipment consists of a base station with it's own built-in wireless phone connection. No phone line subscription is needed for the system to work. Senior users can wear a pendant with a lanyard, or else clip it to the belt. The incorporated sensors within the pendant are capable of detecting if the wearer has fallen, and if so, will set off an alarm call.
Although automatic fall detection can detect a majority of falls, medical alert companies like Medical Guardian are always careful to state that they cannot reliably detect 100% of falls. The fall alert pendant also has an SOS help button that can be manually pressed to activate and alert call.
The advantage of having automatic fall detection is that it does not rely on the senior user to consciously press the SOS button. This addresses the concern that Alzheimer's patients may become disoriented and confused when they fall, and forget that they can press the button for help. With an auto alert system, an emergency call will be made regardless, so that the senior user can get the help they need. Learn more >>
Medical Guardian MobileAlert System
Another helpful system that Medical Guardian provides is their Mobile Alert system with GPS. This system can be used both at home and out of the home as a mobile system. The system consists of a mobile base unit device that works from a charging cradle when at home. It can be carried out and used by the senior when they are out and about. Whenever they meet with an emergency outside of the home, they can press on the SOS help button to get assistance.
The alert call is activated through pressing an SOS button directly on the device, or else through a lightweight waterproof pendant or bracelet that syncs with the base device. More about Medical Guardian Mobile Alert >>
LifeStation
LifeStation
provides another alternative for Alzheimer's patients and their children interested in auto fall alert system. They are one of the largest medical alert companies operating in the US. Although not heavily advertised, LifeStation's line of products include auto fall alert systems and GPS mobile alert systems.
Many customers find it reassuring that LifeStation has decades of experience specializing in elderly medical alarms and operating their own in-house call center. Through a LifeStation auto fall alert system, users are able to receive help through their well-trained call center specialists. Caregivers can also use a LifeStation system to summon help should the Alzheimer's or dementia patient meet with an emergency or become overly agitated. More about LifeStation >>
Great Call
The
Great Call Splash
is a small waterproof device with a built-in speakerphone, cellular network connection and GPS tracker. Senior users can choose to wear this portable unit either around the neck with a lanyard, or else clipped on the belt through a case. One of our worries for family members advancing through Alzheimer's disease is that they may get lost when they go out for a walk and do not know how to return home.
Elderly users can press on the emergency button of the Great Call responder device to get help any time. With the Great Call Splash system's technology, authorized family members and caregivers can also monitor the Alzheimer's patient's whereabouts through signals from the GPS monitor. They can do this through an online dashboard or smartphone app (with the $20/month Great Call premium plan). More about the Great Call medical alert device >>
Great Call also makes the Jitterbug medical alert cell phone for seniors. The Jitterbug5 cell phone combines cell phone calling services, medical alert monitoring and GPS locations tracking within a cell phone. More about the Jitterbug medical alert cell phone >>
Other Related Products
MedicAlert® + Alzheimer's Association Safe Return®
Although this is strictly not a medical alert system, we wanted to present this as another alternative product that can help with locating Alzheimer's or dementia patients who are lost or need help during a medical emergency. The MedicAlert bracelet and Safe Return combo is offered through the Alzheimer's Association. There are two main parts to it:
The first part consists of a medical alert bracelet on which is printed the Alzheimer's Association's Safe Return toll-free hotline, as well as a few critical medical details about the wearer (eg. memory impaired, diabetic etc). The second part consists of an annual subscription to the Alzheimer's Association's Safe Return 24 hour call center.
If there is a medical emergency or wandering incident, people coming into contact with the Alzheimer's patient can call the Safe Return call center for help. Family members and caregivers of the Alzheimer's patient will then be informed to bring the patient home.
When a wandering incident occurs, family members and caregivers can also call Safe Return to report the incident. This activates their community network and local law enforcement agencies to help find the Alzheimer's patient. More info >>
Low Cost Generic Medical Alert Bracelet
A similar generic version of the medical alert bracelet that can customized can be found on
eBay.com
. Personalized emergency information can be engraved on the bracelet.
Wearing a medical alert bracelet like this is always a great complement to using the various medical alert systems described above. It is one more avenue for first responders or passers bys who are helping to realize the wearer's medical condition or connect them with their loved ones.

Disclosure: MedicalAlertSystemsHQ.com receives referral compensation when site readers purchase through the links on this site. This supports our website operations. Thank you for your support and understanding.